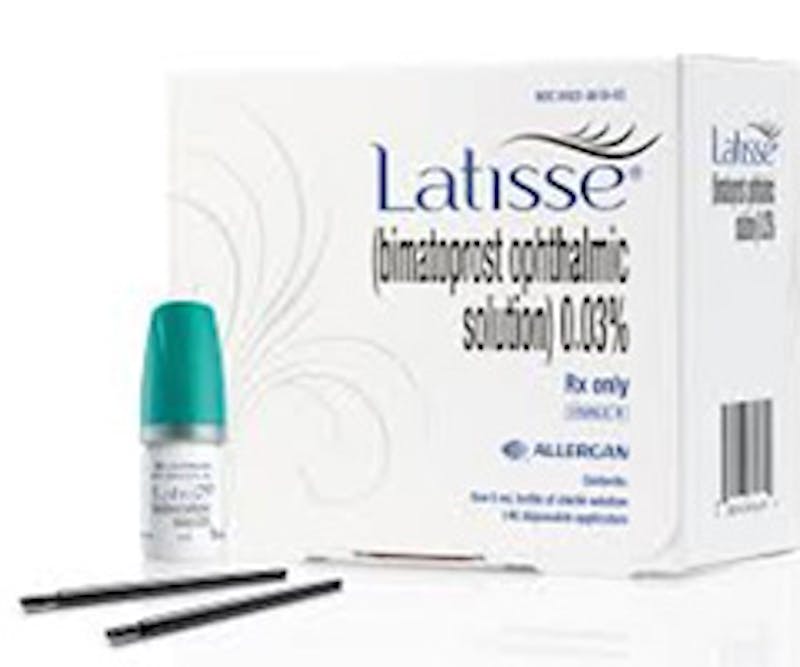 Did you know that longer lashes can actually make the lines and wrinkles around the eyes appear less visible? That means that longer lashes can actually detract from the signs of aging and make the skin appear more youthful! Talk about the power of the lash!!!! Latisse is a product that is proven to grow lashes longer, thicker and darker in as few as 16 weeks. However, even though it's been nearly a decade since Latisse entered our lives, there are still many questions and apprehensions regarding its use.
Below are some of the most common questions we are asked at Gold Coast Plastic Surgery regarding Latisse. Hopefully our answers will leave you feeling more enlightened and excited about taking the next step on your journey to amazing eyelashes.
What is Latisse?
Latisse (bimatroprost ophthalmic solution .03% is a prescription strength FDA approved solution used to lengthen and thicken eyelashes. Latisse is actually a version of a glaucoma drug called Lumigan, in use since 2001. Glaucoma patients who used Lumigan noticed that one of the side effects of the medication was longer, fuller lashes over time. This realization led to the creation of Latisse.
How do I use it?
You apply Latisse by dabbing it on the upper lash line each night with the sterile applicator brushes supplied in the box. The drug spreads to your lower lash line automatically as you blink. According to the manufacturer, you should never apply it in your eye or onto your lower lid. Before you apply, your face must be clean and your makeup and contact lenses removed.
How long does it last?
Latisse is sold in a 5 mL or 3 mL size. The 5 mL is meant to last 20 weeks or 5 months, and the 3 mL is designed to last 12-16 weeks or 3-4 months. The product duration can vary depending on how frequently it's used and how much product is used for each application. Recommended use is nightly for the first three months and then switching to every other night. One drop is required per use.
How soon will I see results?
Some patients see very marginal results in as soon as 4 weeks, with more significant results at 12-16 weeks reaching full potential at 20 weeks.
How long do results last?
Results will continue to last as long as you use the product. Once you discontinue use, lashes will go back to their baseline length.
What are some of the side effects?
Many patients experience no side effects with Latisse usage, however some of the side effects associated with the product are:
Eye irritation
Dry eyes
Eyelid skin darkening
Brown pigmentation of the iris
Will it change my eye color?
While brown pigmentation of the iris is a potential side effect, this has NEVER been reported among Latisse users. The darkening of the iris is a more likely side effect for glaucoma patients using Lumigan as application requires them to drop the solution directly into their eye ball.
How much does Latisse cost?
The cost of Latisse can vary depending on where it's purchased. At Gold Coast Plastic Surgery the 3 mL size costs $120 and the 5 mL is $165.
Where can I get it?
Since Latisse is prescription strength, you can only purchase it from a doctor or medical practice. It is typically sold at a dermatology, plastic surgery, or ophthalmology office.
Enviable lashes can be yours in as little as 20 weeks. Come into Gold Coast Plastic Surgery to purchase your Latisse. We are happy to answer any of your Latisse related questions.