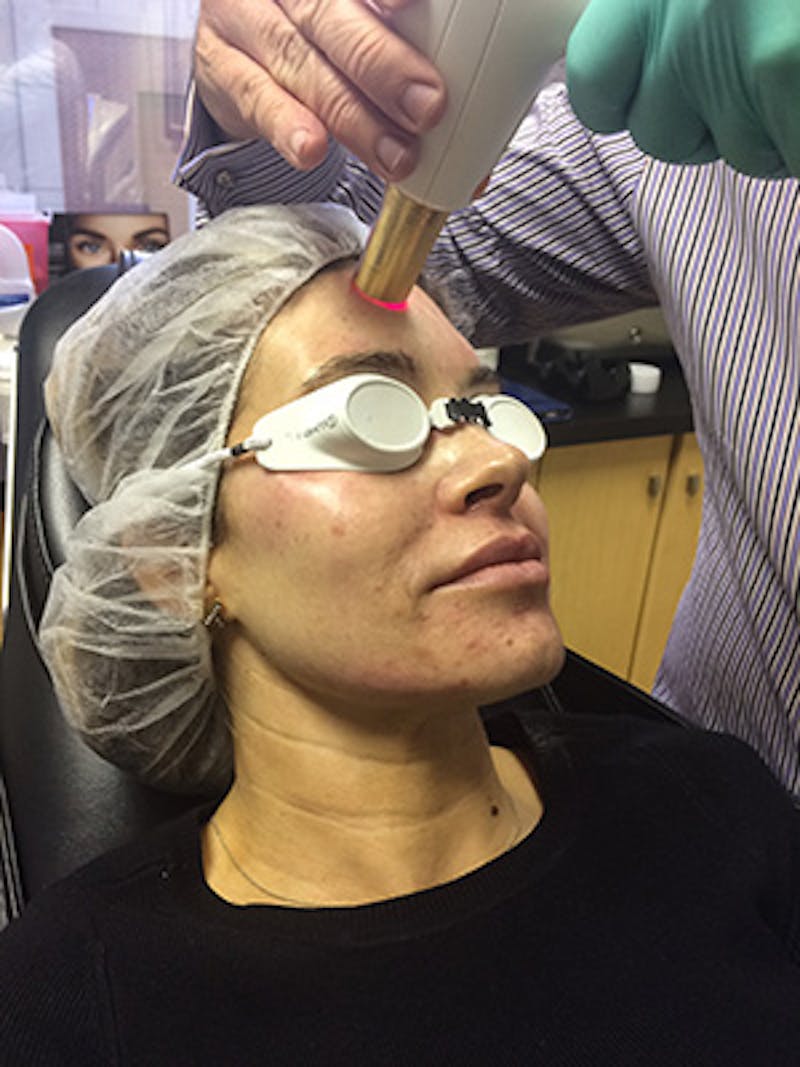 With summer months behind us, it's time to switch to our winter skin routine and add a few new players! The Lumenis ResurFX is a non-ablative laser that works to improve fine lines, wrinkles, and skin texture with minimal downtime. This groundbreaking technology can penetrate deep enough into the skin to resurface aging skin while keeping the skin intact. Sun damage, annoying lines, and dull skin texture are all a part of the inevitable aging process, but over time, ResurFX treatments can restore your skins vibrancy!
??ResurFX does not injure the surface of the skin, but instead goes below the epidermis. By penetrating deeper, the ResurFX stimulates collagen. Collagen production can produce firmer skin along with a more even skin texture. Getting heat into the skin with laser and light therapy is one of the best ways to build collagen! Combining ResurFX with an IPL treatment can also rid your skin of brown spots, large pores, and any other textural irregularities you may have.
The ResurFX laser has many different combinations of treatment settings that can used to create a fully customized experience based on the patient. Another benefit is that it only requires one pass to be effective, which can dramatically decrease treatment time and any further injury to the skin. Patients should expect to feel and look like they've been burned by the sun. Most patients can return to their normal activity after the treatment.
Welcoming the winter months doesn't mean we stop taking care of our skin. In fact, scarf and hat season is the best time for a refreshing laser treatment. With the ResurFX, you won't have to miss out on the holiday activities! Call us to learn more! And for a limited time, earn $50 off your first laser treatment!