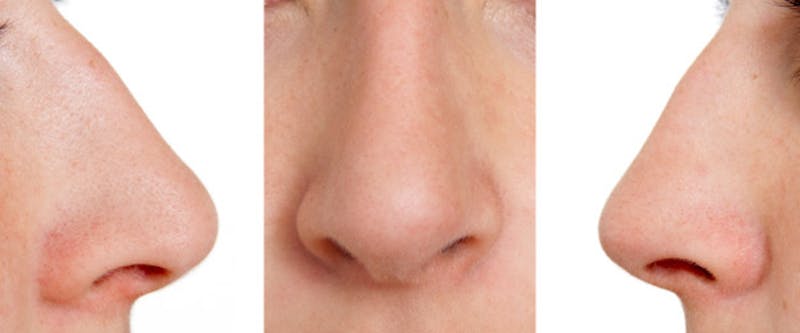 You had a feeling that you hated your new nose the minute your first rhinoplasty was over. But, you took the advice of your doctor and waited to see if the results from the surgery would be more in line with your expectations as the nose healed.
While seeing an experienced surgeon will increase your chances of having a satisfactory result the first time, in some cases, the unexpected can occur and your new nose might not be quite what you wanted.
There are a number of things to think about when deciding whether you are ready for a revision procedure or not. Along with the physical considerations, there are some emotional and psychological factors that you want to address before you decide to undergo a second surgery.
Timing
Timing is a big issue when deciding whether or not you're ready for a revision rhinoplasty. The nose needs time to heal. It's typically recommended that you wait at least a year, if not 18 months, before you have a second procedure.
Waiting not only gives the nose time to settle into its new shape, for swelling to reduce and for bruising to fade, it also allows the scar tissue in the nose to soften. Right after the procedure, the scar tissue is typically hard. After some time, it will become softer and easier for a surgeon to work with.
The Problem With the Nose
Understanding the issue with your nose will help you decide if you are ready for a second procedure or not. The surgeon you decide to work with for the revision procedure should review pictures of your nose before the first surgery as well as the way the nose looks now and give you some idea of what went wrong. You should be able to share what you had hoped to get out of the initial surgery with your surgeon and where you think it went wrong.
Emotional Factors
A number of emotional factors can impact whether or not you're ready for a second nose-shaping surgery. When rhinoplasty goes well, it can increase your self-esteem. To end up with a nose that you think looks the same or worse than the first version can really shake your confidence, which can affect how you approach surgery and whether it's the right choice at the moment.
Having an unsuccessful initial surgery can also impact how anxious you feel about the second procedure. Be sure to discuss any anxiety or concerns you have about the secondary rhinoplasty with your surgeon. He should be able to provide reassurance or help calm your fears.
Choosing a Surgeon
Once you've decided that it's time for a revision procedure, the next step is finding the ideal surgeon. There are a few things to think about when picking a revision rhinoplasty surgeon: his experience and level of skill. Most likely, you don't want to go back to the surgeon who performed the initial procedure, especially if you think the issues stem from that surgeon's lack of experience or from a failure for you and your surgeon to fully communicate with each other.
The surgeon you choose should not only be board certified to perform facial plastic surgery, he should also have demonstrable experience performing revision rhinoplasty or secondary rhinoplasty surgeries. A surgeon who's only ever performed primary rhinoplasty won't have the experience you want when it comes to a revision procedure.
Ask the surgeon to show you examples of previous patients, such as before and after photos. You can also ask to talk to past patients or to see references from previous patients.
Sit down with the surgeon for a consultation before the surgery and discuss what your concerns are with your nose. He should be able to describe what types of changes he makes to the nose to make it more functional or to make it more in line with what you want. If the surgeon uses computer imaging, that's even better, as he'll be able not only to describe what he can do to your nose, but also show you.
Asking questions is an important part of the process when deciding whether or not you're ready for a revision surgery. The more questions you ask, the better able your surgeon will be to make sure you are both on the same page.
Chicago-based, double board-certified otolaryngologist and facial plastic surgeon Dr.George Moynihan is able to discuss your questions and concerns about revision rhinoplasty with you. Dr. Moynihan specializes in rhinoplasty and revision rhinoplasty surgery. For a consultation at his practice, Gold Coast Plastic Surgery, call the office at (312) 988-9300.