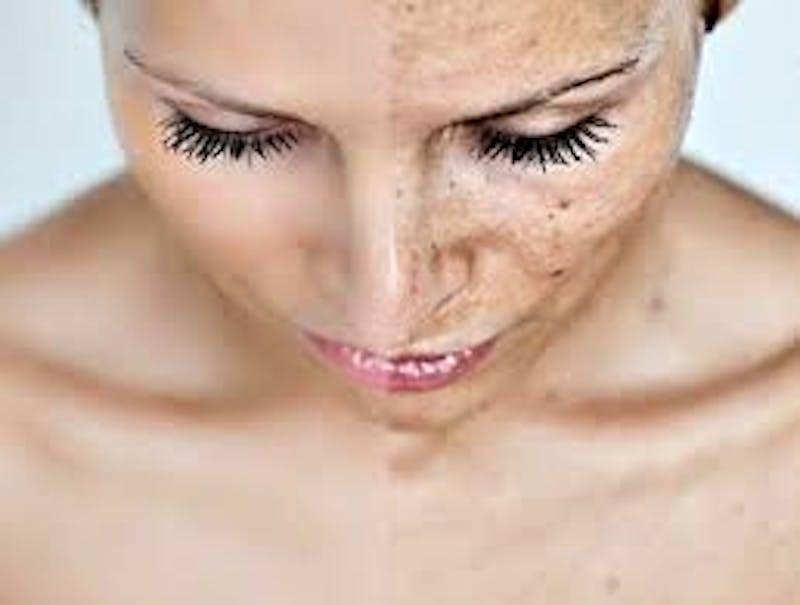 I'll skip the lecture on unprotected sun exposure….but seriously what were you thinking? As the summer comes to an end and you stare at your brown-spotted skin in the bathroom mirror, you realize that unfortunately the memories of your fun days in the sun are vividly displayed all over your face!!! It's time to assess the damage and get serious about treating your melasma.
Melasma is a skin condition that appears as patchy brown pigmentation on the forehead, cheeks, upper lip, and chin.
Melasma affects nearly 50 million people worldwide but 90% of those affected are women between the ages of 20 and 50. It is typically caused by an underlying genetic condition that is exasperated by hormonal changes and/or sun exposure. The appearance of melasma can be unattractive, embarrassing, and most of all….frustratingly challenging to treat.
WHAT CAUSES MELASMA?
Hormones-Some individuals have more sensitive melanocytes (the cells that produce melanin) and significant hormonal shifts, such as pregnancy or taking birth control pills can stimulate those cells resulting in excessive pigmentation.
UV Exposure-Most people with melasma are habitual sun-bathers and have a history of frequent sun exposure without proper sun protection.
WHAT ARE THE TREATMENT OPTIONS FOR MELASMA?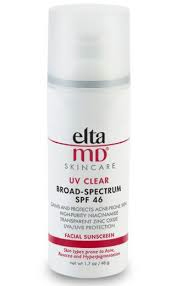 1. Use a good SPF – There really is no secret…you must wear sunscreen. Everyday. Summer or Winter. Rain or Shine. If your face is exposed to the sun unprotected you are at risk of developing sun damage or even melasma. It is important to use a sunscreen that contains Zinc Oxide to fully shield the skin from UV damage. Sunscreens that do not contain zinc oxide, may protect your skin from burning, however, they will not provide you with the broad-spectrum protection that prevents sun-damage, premature aging, and discoloration. Zinc-based sunscreens will also enhance the effectiveness of other products used for the treatment of melasma.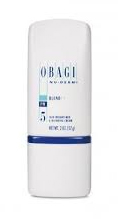 2. Lightening Creams – There are many skin care products on the market that are formulated for the treatment of melasma. The most common and effective products are those that contain an ingredient called hydroquinone. Hydroquinone works to inhibit or slow the skin's production of melanin, thus, alleviating hyperpigmentation. Products containing hydroquinone can vary in strength. Over the counter hydroquinone products typically contain 2% or less in their formulation, whereas prescription strength hydroquinone creams are generally around 4% and are capable of producing faster and more significant results. Hydroquinone is not recommended for patients that are pregnant or trying to conceive.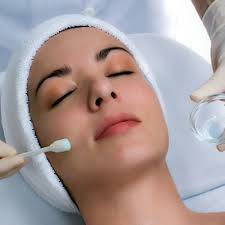 3. Chemical Peels – Peels are a fantastic aid in the treatment of melasma because they exfoliate excess pigment in the deeper layers of the skin. Chemical Peels help to regenerate the skin at varying depths. While mild or superficial chemical peels are effective in treating melasma, they often require several treatments before producing noticeable results. Stronger peels are often recommended for melasma since they provide changes within the deeper layers of the skin. An aggressive peel regimen combined with a prescription strength hydroquinone can accomplish a tremendous reduction in the appearance of melasma.
While treating melasma can be lengthy and frustrating, no need to get discouraged. There are many products and procedures that can eliminate melasma-related hyperpigmentation and restore your skin's flawless and even skin tone.