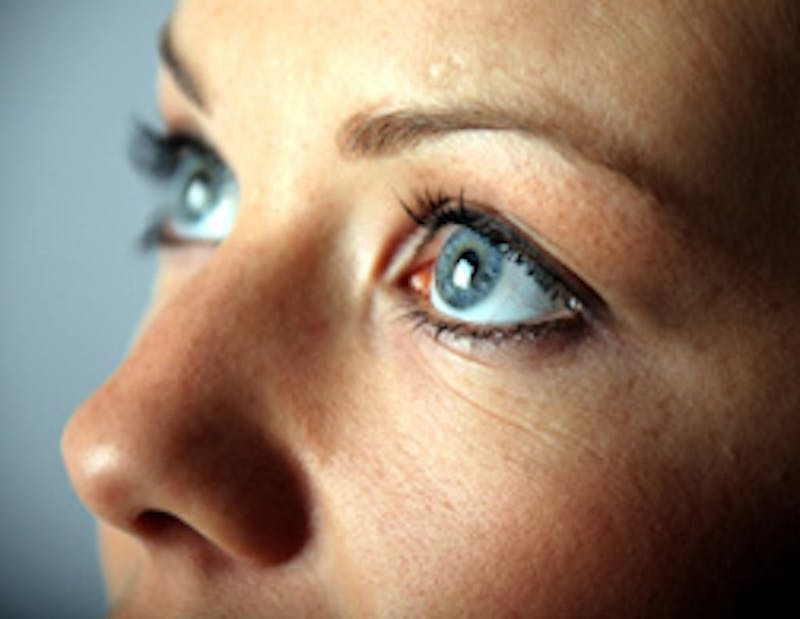 Not only is rhinoplasty one of the hardest surgical procedures to perform, but it's also a surgery where the end results depend on your surgeon's skill, how well you follow post-operative orders, and your ability to heal. If you're considering a nose job, you've probably had many people offering you advice. The problem is bad advice seems to run rampant. Here are five pieces of poor advice we've come across at Chicago's Gold Coast Plastic Surgery.
Don't Do It Because the Recovery is Horribly Painful
Granted, everyone has a different level of pain tolerance, and this plays an important factor in how much discomfort one feels after any surgical procedure. Rhinoplasty is a surgery, and you will have bruising and swelling after the surgery. You also may have a mild headache and some aching in the area of the nose for the first two or three days. If you're the type who can handle this level of pain, you may find yourself not needing any pain medication. For those who are less tolerant of pain, your facial plastic surgeon will give you a prescription pain reliever. As a result, you may feel some discomfort, but you will not be suffering from horrible pain while you heal.
Save Money by Going Abroad
Plastic surgery may be cheaper if you travel out of the country, but it isn't always safe. Per National Institutes of Health statistics, in an eight-year span, 26 patients died after having surgeries in other countries. In 2013, two Texan women traveled to Mexico for inexpensive plastic surgery, and both ended up disfigured. The clinic where they had the surgeries performed claim they didn't performed any surgery on these women, and the women cannot sue. In the end, the cost of any surgeries to repair the damage caused during the original procedure is something these women will have to fund by themselves.
While these women may have saved money on their original surgery, they're paying more when you factor the travel expenses and cost of the revision surgeries. It's best to find a local surgeon with plenty of experience. If you have to wait until you can afford the rhinoplasty, it's better than risking your life.
Two Weeks is all You Have to Wait Before You See the Final Results
It is true that the majority of swelling resolves itself in two weeks, but do not mistake this for the final results. The truth is it can take months for all swelling to dissipate. Most surgeons feel you need to give it a full year before you really see the final results of your rhinoplasty.
Getting a Movie Star's Nose is Easy
No matter what anyone tells you, there is no way to guarantee that the nose you love on your favorite movie star will work on your face. First, that star's nose may not fit with the symmetry of your own face. Second, it's impossible to guarantee that the end results will be exactly like that star's nose. A facial plastic surgeon does not know what will happen in the surgery until the incisions are made and the underlying structure is seen for the first time. Furthermore, most reputable facial plastics surgeons are more interested in giving you a nose that flatters your individual features rather than some starlet's nose.
Instead, bring in photos of your favorite nose to your consultation and discuss what you like about it. If it's the way the tip slopes or the width, your surgeon can show you what your nose would look like with those changes made using digital imaging software or sketches.
Pick a Rhinoplasty Surgeon with the Latest Gadgets
Having the money to buy the latest technology is great, but it's no way to judge a plastic surgeon's skill. When choosing your rhinoplasty surgeon, take a look at the surgeon's training and board certification. You want a surgeon who has trained in otolaryngology and also completed a fellowship to earn board certification in facial plastic surgery.
You also should look for a surgeon who has been performing rhinoplasties for a number of years. Experience and technical skill build with every surgery. Once you've narrowed down a list of potential facial plastic surgeons, visit each website and look at before and after pictures. It's also helpful to watch videos, if available, to get an idea of the surgeon's bedside manner.
Dr. George Moynihan is a Chicago plastic surgeon who holds board certification in facial plastic surgery and otolaryngology. His practice specializes in rhinoplasty and other facial cosmetic surgeries. Browse his videos and watch the rhinoplasty consultation video to learn more about what you can expect during this initial meeting. Scheduling a consultation takes very little time and can be done online at Gold Coast Plastic Surgery or by calling (312) 988-9300.