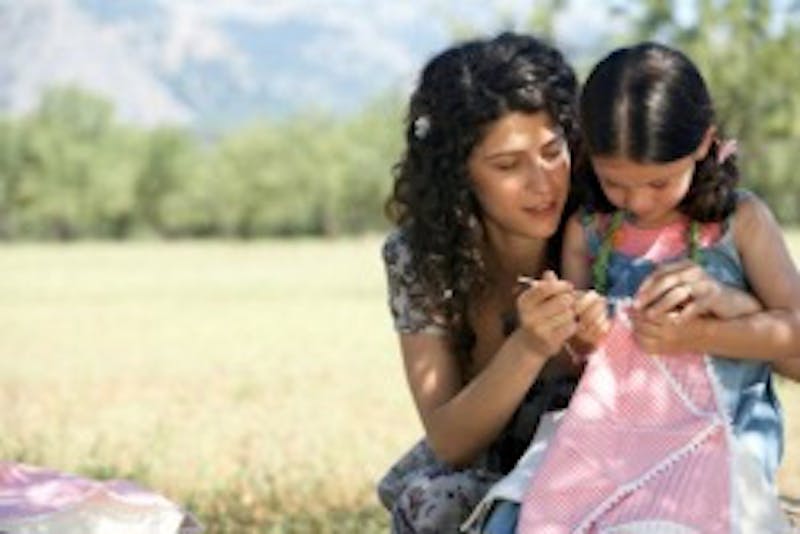 When you have plastic surgery, such as rhinoplasty, who you tell about the procedure is up to you. Cosmetic surgery is so common that keeping it a total secret may seem unreasonable, but you don't have to announce it from the rooftops or even tell casual acquaintances.
You might feel some conflict or confusion as to whether it's a good idea to tell your children about the surgery, though. When and how you tell your kids about the surgery depends on their age and what you think is appropriate to share.
Should You Tell Them?
Unless you go on a vacation without your children for a month or so, it will be pretty difficult to hide the fact that you've had rhinoplasty. You'll have some bruising, swelling and bandages in the first few days and weeks after the procedure. You'll also be limited in your activities in the weeks after the surgery. You might not be able to pick up your toddler, for example, or play catch with your 7-year-old.
How much information you give your children depends in large part on their ages. You can go into full detail on your reasons for the surgery with your 2-year-old, but he or she probably won't have any idea what you mean. If your child is very young, such as under age 5, it might be just enough to tell him that you are OK, but you are going to have surgery. Explain that you will have a bandage and a bruise afterwards, but that you aren't hurt and that you'll be able to play and cuddle again soon.
An older child might understand what plastic surgery is, but might still feel somewhat upset if he or she sees your bandage or bruising afterwards. Explain to the child that you're fine, that you're not in pain, and that you'll be back on your feet again soon.
Teenagers might be more vocal about your decision to have rhinoplasty. You can use your choice and upcoming surgery as an opportunity to discuss self-esteem and body image with your teenager. What's important is that you keep lines of communication open, so that your teenager doesn't feel betrayed or upset by your decision.
Explaining Your Reasons
While you might not want to go too in-depth with your kids about your reasons for surgery, you can give them a general idea about why you made the decision to have the surgery. What's most important is to let your kids know that they aren't the reason why you decided to have a nose job. It's probably a good idea to keep your explanations simple. For example, you can just say that you wanted a smaller nose or that you wanted a nose that flattered your face better.
Let Them Ask Questions
Kids tend to have a lot of questions, and they'll probably have a lot of questions about your surgery. Encourage them to ask, but be careful how you answer. For example, you should downplay any risks of the surgery to your children so that they don't feel worried. You might want to avoid going into graphic details about what will happen during the surgery too.
The Self Esteem Question
One area of concern for parents who decide to have plastic surgery is how the procedure will affect their kids' self-esteem. The way you explain your choice to your child can impact how he or she feels about his or her own appearance. You can say for example, that their nose is great, or you can stress the fact that you are an adult and have had many years to think about the surgery.
What to Do With Your Kids as You Recover
Another big issue facing parents is what do with the kids as you recover. If you have a partner, he or she might take on a greater role in caring for the kids until you 're back on your feet. You can also send your kids to their grandparents' or another relative's house while you recuperate. That might be the more exciting option for your children, as they'll get to spend time with their loved ones.
While you don't have to go into detail, it is important that your children aren't taken by surprise by your bruising and frightened. If you're considering rhinoplasty in the Chicago area, facial plastic surgeon Dr. George Moynihan can answer any questions you have. To schedule a consultation, call his practice at (312) 988-9300 today.