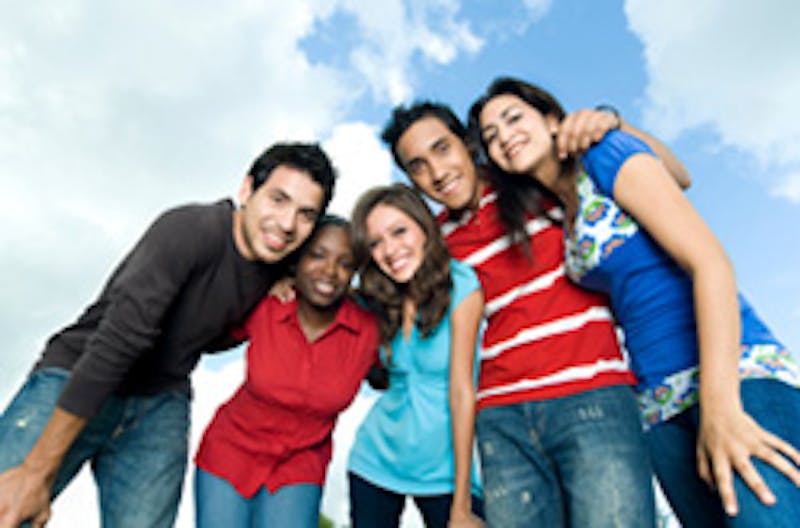 Many teens are getting tired of being bullied over how they look. Changing clothes is an easy fix when the issue is style. When a teen has ears that stick out or a nose that is too wide, has a bump, or droops like a parrot's beak, however, the fix isn't as easy and does require careful thought. Plastic surgeons are finding more teens coming in for otoplasty and rhinoplasty. According to the American Academy for Facial Plastic and Reconstructive Surgery, AAFPRS member surgeons believe that 76 percent of teen plastic surgeries are requested because of bullying.
Parents always worry about their child. A skinned knee, a broken toy, even a few tears, it's normal to want to fix all of their problems. Bullying is an issue that parents cannot ignore as a child ages. Bullying is not a new problem, but it is one that's worsened by today's social media. Facebook, Flickr, Instagram, and Vine are all popular with teens. With each social media site, teens can post embarrassing photos, leave comments, and potentially destroy their classmate's self-esteem. If your teen comes to you asking to have plastic surgery to end bullying, support your child by discussing the situation, researching the surgery, and then scheduling a consultation with a plastic surgeon to see if it is truly the best answer.
What You and Your Teen Need to Know About Otoplasty
The ears develop faster than other features on the head, so this surgery can be done at an earlier age, usually as early as four or five years of age. The goal of ear surgery is to reposition ears that stick out to a more natural position that's closer to the head. Otoplasty is also useful in reshaping the ears or making them more symmetrical with the rest of the facial features.
With otoplasty, incisions are generally made in the natural fold behind the ear. Skin and cartilage, if necessary, are excised to draw the ear closer to the head. If reshaping is necessary, cartilage is trimmed and then stitched with permanent sutures to create the new shape. Incisions are closed and compression bandages are wrapped around the head.
Bruising is uncommon, but swelling can be one of the more troublesome complaints following otoplasty. Swelling starts to subside after four days, but it can take two weeks before the majority of the swelling goes away. Teens who undergo otoplasty cannot sleep on their sides for about a week. This may interrupt sleep cycles, so it's best to undergo this surgery during a school break. A headband may be worn for two weeks to hold the ears in the correct position as they heal.
What You and Your Teen Need to Know About Rhinoplasty
Rhinoplasty is a surgical procedure that is used for functional purposes, such as fixing a deviated septum to improve breathing, or for cosmetic purposes to change the shape and size of a nose. It can make a large nose smaller, reduce a hump, or even improve the symmetry of the nose when compared to other facial features. It's also a surgery that takes a lot of skill to perform correctly.
Teens cannot undergo rhinoplasty until their facial growth is complete. This usually happens earlier in girls than it does in boys. Every surgeon has his or her own guidelines, and every teen's growth patterns are different. Some girls may be able to have the surgery as young as 14 or 15, while boys may find themselves having to wait until they are 18.
During a rhinoplasty, general anesthesia or IV sedation keeps the patient from feeling pain or discomfort. A closed rhinoplasty involves incisions made within the nostrils, while an open rhinoplasty involves an incision made under the nose in that small section of skin between the nostrils. Through these incisions, the facial plastic surgeon is able to excise cartilage and bone to reshape or resize the nose. At the same time, the surgeon pays close attention to the nose's function to make sure the surgery does not impede function.
Following a rhinoplasty, discomfort is usually mild, but swelling and bruising can occur. Noticeable swelling generally subsides in two weeks, though some may remain for months and even a year. Any stitches, splits, and nasal dressings are removed after a week. Teens can return to school after about eight days, though sports and strenuous activities must be avoided for two or more weeks.
Chicago teens and their parents can learn more about rhinoplasty and otoplasty at Gold Coast Plastic Surgery. Take time to view the facial plastic surgery photo gallery to see the changes these surgeries can make. Dr. George Moynihan is board certified in otolaryngology – head and neck surgery and facial plastic surgery and has been performing these surgeries for more than a decade. To see Dr. Moynihan in his downtown Chicago office, call (312) 988-9300.