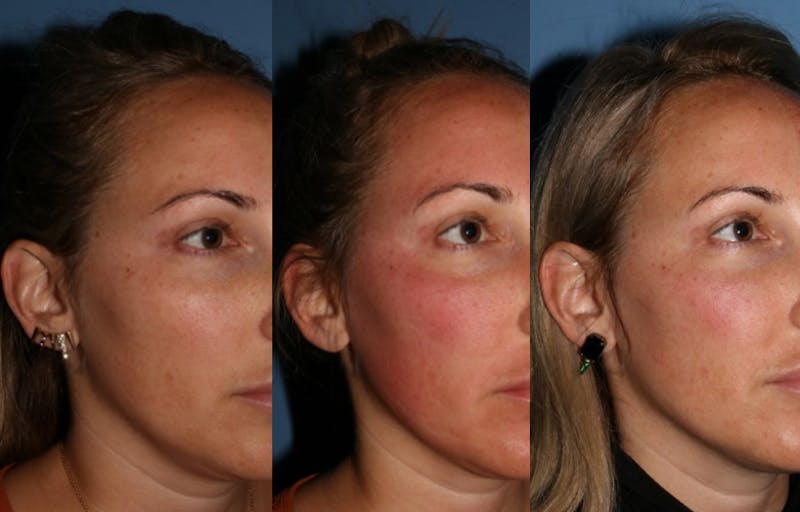 Many of the most beautiful faces of the red carpet attribute their radiant skin to regular skin laser treatments. Laser and light procedures have become a popular and proven way to help reduce wrinkles, age spots, acne scars and other blemishes, as well as tighten the skin and balance tone. But because lasers can accomplish so much and vary widely in regards to devices and methods, it is difficult to know where to start when researching the appropriate treatment.
At Gold Coast Plastic Surgery, we want you to be informed, rather than overwhelmed. Therefore we suggest reading the following helpful information before falling too far down the Google rabbit hole.
What are the different types of lasers and what do they do? ?The reason there are so many different types of lasers is that no one laser can treat all skin concerns and is indicated for all skin types. Below are the most popular technologies and what/who they are meant for.
IPL– technically not a laser but a light treatment used to treat sun-damage, hyperpigmentation, rosacea, and acne.
C02 Lasers– ablative lasers used to treat scarring, deep wrinkles, and severe loss of elasticity.
Fractional lasers– can be ablative or non-ablative, used to resurface the skin and treat a variety of age-related skin concerns.
Erbium lasers– also ablative or non-ablative, used to treat issues such as fine lines, wrinkles, skin laxity and age spots.
*At Gold Coast Plastic Surgery, we prefer to use an IPL (Lumenis M22) combined with a non-ablative fractional laser (ResurFX) to treat mild to moderate sun-damage, hyperpigmentation and/or redness. Our CO2 (Acupulse) is recommended for severe sun-damage, loss of elasticity and irregularities in texture.
What is the difference between ablative and non-ablative lasers??
C02 and Erbium lasers are the most common form of ablative lasers. These technologies work by heating up the skin from the deeper layers up to the superficial lasers. While this method can require longer amounts of downtime, the results achieved are generally more significant than that of non-ablative lasers and require less treatments.
The length of downtime needed to do ablative laser treatments have caused many patients to do non-ablative laser and/or light treatments to resolve their skin concerns. Non-ablative lasers accomplish this by heating up the deeper layers of skin while leaving the top layers untouched. This results in minimal to no downtime and a less uncomfortable recovery process. However, non-ablative treatments almost always require multiple treatments to achieve optimal results.

?ResurFX treatment before, immediately after, 4 days after.?ResurFX is a non-ablative resurfacing treatment with no downtime.
How much downtime can I expect?
Downtime varies depending on the type of laser that is performed. IPL and non-ablative fractional lasers often require minimal to no downtime, whereas CO2 and Erbium lasers often require up to 1-2 weeks of downtime. With all treatments patients can expect things like swelling, redness, darkening of pigment, dry skin, scabbing and warmth to the skin. The severity of each of these side effects depend directly on the strength and aggressiveness of the laser procedure.
Is a laser treatment painful?
There are several different factors that determine how painful or not painful a laser treatment is. These factors include the type of laser, the depth of the treatment, the area the treatment is performed, as well as the patient's pain tolerance. The sensation of a laser is often compared to a warm rubber band snapping against the skin. For deeper laser procedures like the CO2 and Erbium, patients often receive a topical anesthetic or numbing cream prior to the treatment to make the treatment more comfortable.
Mild tenderness and sensitivity can be expected following any laser treatment, and your provider can recommend safe ways to control your discomfort.
Can I get a laser treatment if I have darker skin?
Darker skin tones pose a higher risk of cell damage and hyperpigmentation from laser procedures than fair skin tones. Therefore, patients with darker skin are often encouraged to consider other treatment options such as chemical peels, and prescription strength skin lightening creams and exfoliants to address their concerns. If a patient's skin tone is questionable as to whether or not they are a good candidate for a laser procedure, they can have their laser clinician perform a "test spot" to see how the skin responds before going ahead and treating an entire area.
What should I do to prepare for my laser treatment?
Every provider should have a list of pre-treatment instructions to properly prepare the patient for their treatment. Patients are often giving skin care products with pigment inhibitors and retinols to help prepare the skin and achieve optimal results. At Gold Coast Plastic Surgery, we recommend patients use Obagi Blender and Tretinoin for 3-4 weeks before their procedure and then discontinuing use of these products about a week before having the laser treatment. It is also important to avoid chemical peels in the weeks before a laser, as well as well as highly exfoliating products.
Most importantly, patients should avoid sun exposure for approximately 4 weeks before a laser treatment of ANY kind. If the area being treated is tanned or has been recently exposed to the sun, the skin can very easily burn during the treatment or form hyperpigmentation after. Under NO circumstance should you ever have a laser procedure done if you have had recent sun exposure.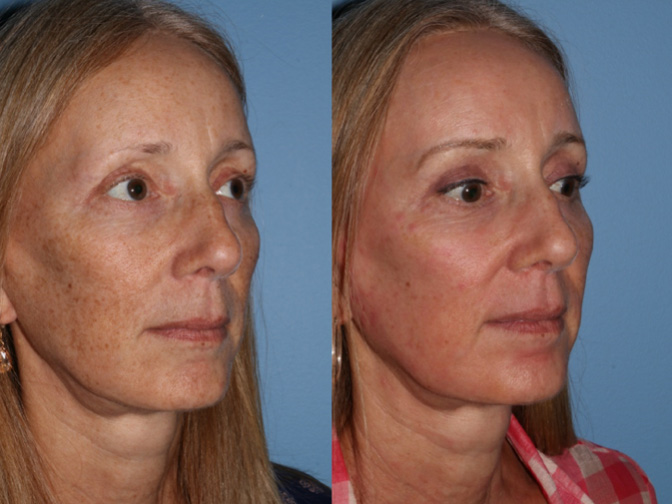 ?Before and one week after Acupulse CO2 laser treatment.
How many treatments will I need?
Most non-ablative laser treatments such as IPL require a series of treatments to produce optimum results. Patients typically need 3-5 treatments depending on the severity of the skin imperfections and the patient's skin type.
How much does a laser treatment cost?
Laser prices range depending on the type of laser, the amount of area being treated and who is performing the treatment. IPL and non-ablative fractional treatments run anywhere from $200-$500, whereas ablative lasers like CO2 treatments can start at $1500 and go up to $3000. Prices are often more expensive if a physician is performing the procedure verses an esthetician, nurse, or certified laser technician. Package pricing is often offered now due to the requirement of multiple treatments, which can cut the overall cost of a treatment series.
The most important thing when considering a laser treatment is to focus on your individual goals, meaning what skin concerns you are hoping to address and what results you are hoping for. This combined with what you can commit to financially as well as the amount of downtime you can allow for, will help determine the appropriate laser option for you. At Gold Coast Plastic Surgery our skilled providers are highly trained in laser resurfacing and committed to providing you with the most appropriate options for achieving desired results.