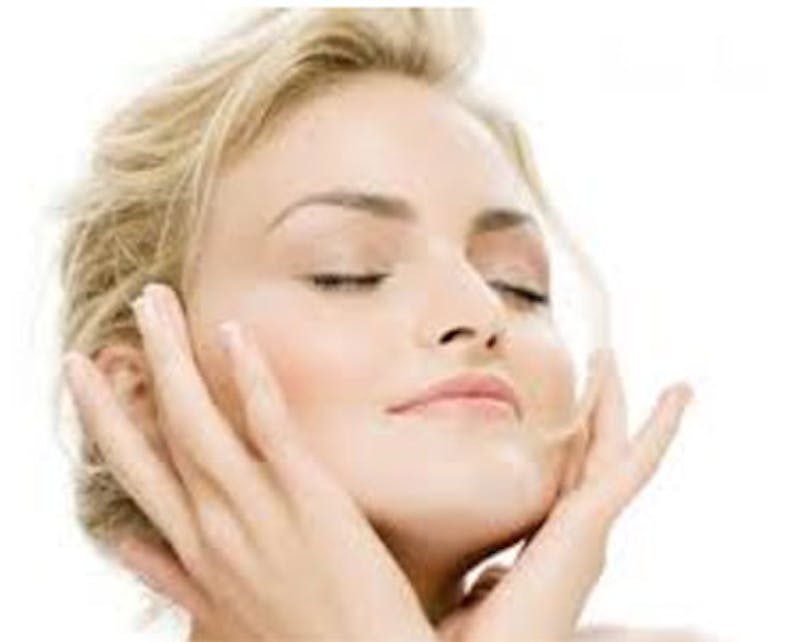 With so many skincare products on the market and the aisles upon aisles of creams and serums in our favorite department stores and beauty retailers, establishing a skincare regimen can be quite overwhelming. It seems that by the time you've bought a product to address each and every one of your skin concerns, you are spending upwards of $500!!!! Not to mention that you are not even certain that they are the best products to help resolve your skin issues. That's why it is usually best to leave it to the experts to streamline this process for you. It's safe to say that most of us are concerned with wrinkles, skin texture and tone, as well as some form of sun damage. Would you be surprised to know that you could address all of these concerns by using THREE things???!!!!
1. A Vitamin C Serum
Vitamin C or L-ascorbic acid is a powerful antioxidant. Antioxidants help to defend our skin against free radicals and other elements that damage and compromise our skin on a daily basis. Vitamin C helps to reduce the appearance of sun damage and broken capillaries, as well as stimulate the production of collagen and boost the efficacy of your sun protection. It is important to make sure that the Vitamin C product that you use is pure, stabilized L-ascorbic acid. There are numerous vitamin C serums on the market, however, if the product is not formulated and packaged to protect the integrity of the ingredients, the product will not yield the results that a Vitamin C product should. At Gold Coast Plastic Surgery our preferred Vitamin C products are the Obagi C Serum in 15% and 20% and the PCA Skin C/E Strength. Vitamin C products should be applied daily in the morning after cleansing the skin and prior to your moisturizer and/or sun protection.
2. Retinol
Anyone concerned with anti-aging should be using a product containing Retinol or Retin-A. Retin-A is the GOLD standard in anti-aging. Retin-A helps to resurface the skin by turning the skin cells over at a more rapid rate. As we get older, our skin regeneration process slows down. This allows more dead skin to build up on the surface of our skin making things like fine lines, pigment and dull skin more visible. Retin-A helps to accelerate this process improving skin texture and tone as well as alleviating clogged pores and breakouts. There are many different types of retinol products, however, Retin-A varieties that are available exclusively at a physician's office or dispensed by a physician are superior to those bought over the counter. The most common forms of prescription strength retinol include Tretinoin, Tazorac, Renova, Adapalene, Differin, and Atralin. Retin-A is to be applied at night after cleansing 3-7 times per week depending on your skin's sensitivity level. It is important to stop Retin-A usage a week prior to receiving treatments such as chemical peels or waxing.
3. SPF
It sounds very simple but using SPF on a daily basis can MAKE or BREAK your skin. You will save a tremendous amount of money on corrective products and treatments if you simply use SPF. SPF should be worn every day, all year round. Regardless of the temperature, the sun's damaging rays are always present and even unprotected sun exposure through a car window can cause permanent damage to our skin. Many of the popular over-the-counter brand sunscreens contain chemicals and synthetics that can be irritating to the skin and harmful to your health. This is why you are better off purchasing a mineral based sunscreen from a physician's office. The most effective sunscreens are those that contain Zinc Oxide. SPFs that don't contain Zinc Oxide work by absorbing the UV rays and filtering them at skin level. This means that they prevent the sun from burning the skin, however, they do not protect the skin from sun damage and aging due to UV exposure. Zinc has the ability to reflect UV rays off of the skin, shielding the skin from harmful UV damage. In the past, many zinc-based sunscreens were thick, white, and had an unappealing, paste-like texture. Now there are MANY formulations that possess lighter textures and more aesthetically pleasing pigments. Try the Obagi Sun Shield SPF 50 available at Gold Coast Plastic Surgery.
The process of purchasing a quality and effective skin care regimen does not need to be overwhelming or incredibly expensive. The use of these three products along with receiving regular professional strength peels and facial treatments can provide you with the appropriate amount of prevention and correction needed to achieve your skincare goals.