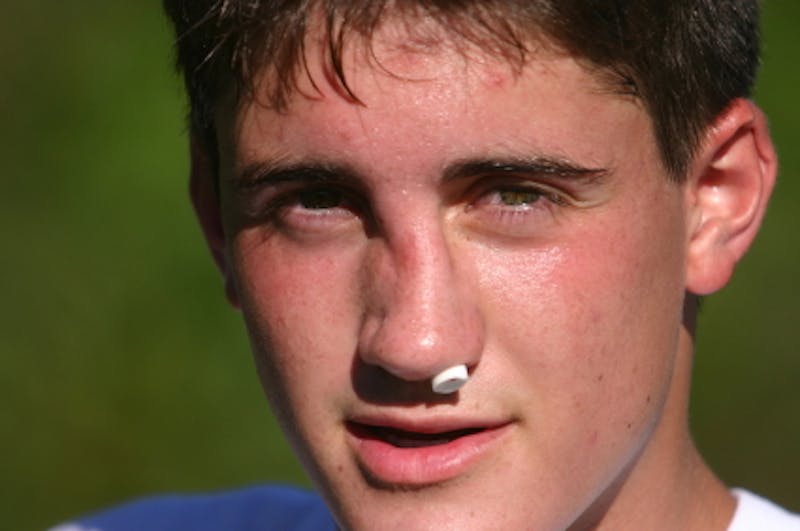 Men today have become more comfortable and confident in electing rhinoplasty to improve their appearance. According to the American Society of Plastic Surgeons, 61,771 males underwent rhinoplasty last year, making it the leading cosmetic surgery for men in 2012.
While some males choose rhinoplasty to correct health or sports-related issues, many men are undergoing rhinoplasty to enhance their facial profile and boost self-esteem.
Sports-related injuries are very among common men. Physical trauma to the nose can cause a deviated septum, leading to breathing complications that are only repairable through nasal surgery. In these instances, men may seek functional restoration only, reshaping the nose to its pre-injury condition without any cosmetic modification.
Some men, however, will opt for cosmetic refinement to optimize both the overall function and aesthetic appeal of the nose. Men who are simply dissatisfied with their nose or lack self- confidence due to an unattractive nasal appearance can benefit from a purely cosmetic nasal surgery. Even the slightest refinement of a nasal hump and/or alteration of the nasal tip and shape can provide a more harmonious balance to the face.
What Men Want
The goal of male rhinoplasty is generally to maintain a natural, masculine-looking appearance, often by utilizing more conservative surgical techniques. Unlike females, men tend to have thick nasal skin with stronger underlying cartilage and bone. The male nose is not meant to appear delicate, but rather strong and well defined.
In male aesthetics, an attractive nose may be characterized by both a prominent nasal dorsum and dorsal height. Therefore, most males prefer a structured nasal profile that can provide balance to rest of their facial features while enhancing their masculinity. With today's advanced computer imaging technology, patients and surgeons are able to preview potential post-surgery outcomes.
Male rhinoplasty can be performed as early as 15 or 16 years of age or when nasal cartilage has finished growing. Ideal candidates are in good mental and physical health. Male rhinoplasty is typically done at an outpatient surgical facility with procedural times lasting between two and four hours. The costs for male rhinoplasty can range between $3000 and $8000. Male rhinoplasty is a low-risk procedure with rare complications that may include ruptured blood vessels, septal perforation and nerve damage. To ensure your safety and minimize risks, it is important to seek a highly qualified and skilled plastic surgeon.
Double-Board Certified Facial Plastic Surgeon Dr. George T. Moynihan, MD performs Chicago Male Rhinoplasty in an outpatient surgical center or hospital using IV sedation or general anesthesia. Dr. Moynihan is the founding member and medical director of Gold Coast Plastic Surgery, specializing in facial plastic and reconstructive surgery.
The majority of his procedures are performed using the closed rhinoplasty technique, so all of the incisions are made inside of the nose. Dr. Moynihan also uses cartilage-conserving techniques to enhance the nose while also allowing for excellent functional results.